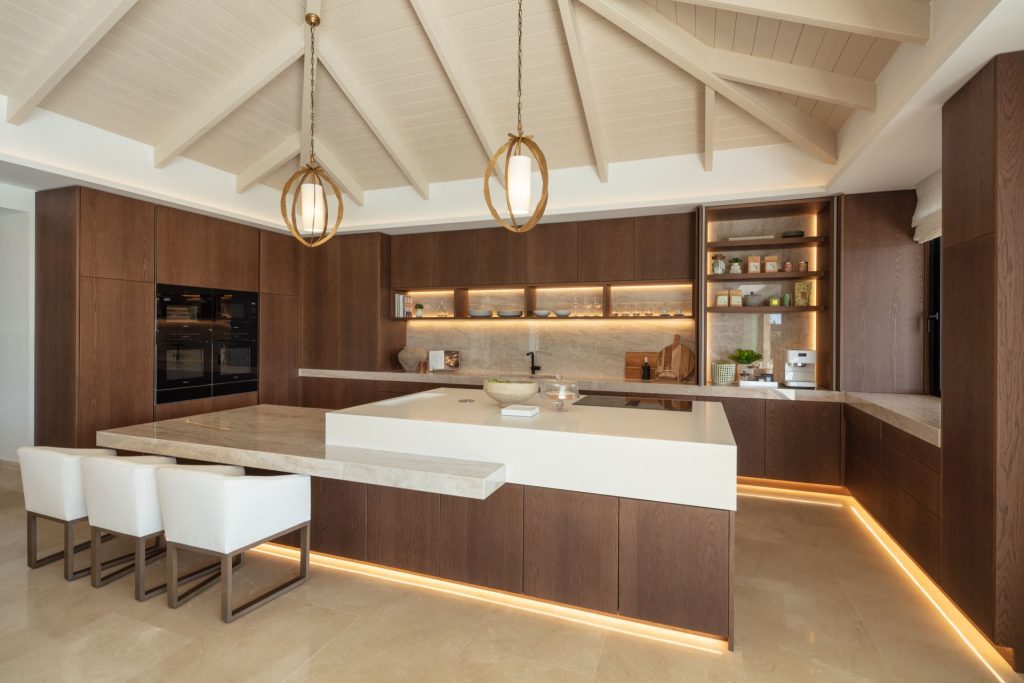 [ the best selection ]
Quality & innovation
Danespan offers a wide range of products from the best brands on the market, we will help you choose the ones that best suit your needs with the best design and quality.


Elegant firm of articles and accessories for the home, guaranteeing exclusivity, quality and elegance.



For over 100 years, it has been a proven adage that you can trust Miele and its products.
Premium brand of home and commercial appliances with the highest quality standards.



Luxury appliances for your kitchen, the quality of craftsmanship and inspiring design.
Gaggenau manufactures and designs every single piece to the highest standards. At each stage of production, a craftsman manually and visually checks the workmanship.




Siemens combines innovative technology with attractive designs, creating a wide range of intelligent and intuitive products. Enriching your own lifestyle.
The result of combining cutting-edge design and state-of-the-art technology is the StudioLine high-end appliances.
With them you will feel that nothing has limits in your kitchen.




Home appliances with innovative features, pioneering technology and exciting innovations. More than 60 years developing advanced refrigeration solutions for home and commercial applications.



Design is a fundamental part of Kuppersbusch products, they allow you to express yourself in your kitchen through a personalized design based on your style.
Discover our range of products for your home with German design, performance and robustness.
Guaranteeing quality and durability through the most careful and demanding production process.




Frecan is conceived as a life project in which its strengths are clear: proximity, experience, commitment and creativity that makes them flexible and able to adapt to different circumstances.
Manufacturers of high-end extraction systems. Silent hoods that make the kitchen the perfect place for meeting and tasting.



A specialist in induction hoods and cooktops, Novy is synonymous with efficient steam extraction, quiet operation, design, high quality.
The power of silence is built into everything we do, that's why Novy hoods and cooktops are extremely quiet in use and minimalist in design, created to bring harmony to your kitchen.



Leader in high-tech design producing a fantastic line of high-end sinks.
They are composed of 80% quartz and 20% acrylic resin, using high quality components to form a resistant material.
Schock has a wide variety of designs to satisfy the most demanding tastes.




Italian manufacturer of high-design sinks and faucets. Offering an antibacterial system in sinks, this system inhibits the development of bacteria thanks to the use of silver ions.



Diseño hasta el mínimo detalle es un factor clave en el éxito de Blanco, amplia selección en grifería y fregaderos de diseños premiados y cuidados.
Soluciones personalizadas y exclusivas en acero inoxidable para la cocina. Trabajo de alta tecnología que tiene como resultado cubetas y fregaderos de una calidad de diseño excepcional.




Infinitas posibilidades de superficies Laminam. Ya se trate de fachadas, resvestimientos, pavimientos interiores o accesorios de decoración. Carácter estilístico de tablas y la diversidad de sus versiones ayudarán a conseguir resultados con un gran impacto estético, caracterizados además por u na elegancia atemporal y una funcionabilidad y durabilidad extrema.



Encimeras de piedra natural, texturas y dibujos creados por la naturaleza.
Entre algunas de sus características resistente a las manchas, resistentes al fuego y a la calor, resistentes al rayado.




Empresa española líder en el mercado en superficies decorativas de alta calidad. Especializada en la fabricación y distribución de superficies de mármol y cuarzo.
Material decorativo que destaca por su alta resistencia y dureza. Perfecto para revestimientos de cocinas, baños, suelos o encimeras. Está compuesto en un 95% por cuarzo, por lo que logran tener una gran durabilidad y soportan perfectamente la humedad.





Dekton es una sofisticada mezcla de más de 20 minerales extraídos de la naturaleza.
En su fabricación de exclusiva tecnología TPS, capaz de sintetizar partículas minerales haciendo que enlacen entre sí.
Resistente a la abrasión, resistente a impactos y resistente a las manchas.




Silestona es la superficie híbrida de minerales premium y materiales recicladas más avanzada y sostenible del mercado, fabricada con la exclusiva e innovadora tecnología HybriQ.
Los productos fabricados con tecnología HybriQ añaden a su composición un mínimo del 20% de materiales reciclados, como el vidrio.



SapienStone es diseño, innovación y calidad. Empresa de vanguardia que hunde sus raíces en una gran experiencia en la realización de grandes tablas en gres porcelánico, capaz de ofrecer tablas cerámicas para encimeras de cocinas de excelencia.
Superficies exclusivas capaces de integrarse con cualquier estilo y ambiente.




Neolith es la marca líder global en piedra sinterizada. Una superficie arquitectónica revolucionaria, con características superiores.
Se adapta a cualquier tipo de espacios desde cocinas, baños, fachadas, interiores, accesorios, muebles. A cada necesidad presente y futura.